Already a lifeguard?
We offer the largest network of fully qualified lifeguards and spa operatives for business, private hire or permanent recruitment in the UK.

If you are a newly qualified or experienced Lifeguard looking for a new role then please call us today or register your interest on our jobsforlifeguards website.
We have fantastic lifeguard jobs available now across the UK. You could be working on a film set, a celebrity party, at a leisure centre, luxury hotel or one of our clients holiday parks. There are a variety of roles – full time permanent, full time temporary or part time options. 
Want to become a lifeguard?
If you are not a qualified lifeguard and would like to become one then click on the RLSS course finder below and book on a course today! Many people we know started their careers as Lifeguards and their journeys have taken them to fantastic futures. The lifeguard job opportunities are varied, fun, flexible, offer a great life skill, meet new people and offers good pay.
Choose from pool lifeguard, open water lifeguard or beach lifeguard:
The National Pool Lifeguard Qualification (NPLQ) 
Is the most widely recognised lifeguard qualification in the UK & Ireland and is a recruitment requirement for a number of lifeguard jobs from Pool Lifeguard to Centre Manager. On successful completion of the course you will be fully qualified to work as a Pool Lifeguard. Find out more…
Pool Lifeguard – STA (The Swimming Teachers Association – Safety Training Awards)
The new CIMPSA-endorsed Pool Lifeguarding qualification is designed to train in all aspects of pool rescue, CPR techniques, first aid, dealing with poolside emergencies, and all other skills needed for the role of a modern lifeguard. With more than 12,000 members, STA is the world's largest independent swimming teaching and lifesaving organisation, and delivers the highest quality training across four key business areas – Swimming Teaching, Lifesaving, First Aid and Leisure Management. Find out more…
Open Water Lifeguard (OWL)
Outdoor or open water swimming is one of the UK's fastest growing sports in the UK and streams of people are plunging into it. We want all involved to be as safe as possible when enjoying open water and the OWL has been specifically designed to equip open water lifeguards with the skills required to supervise and provide rescue cover for planned, organised and risk assessed activities in still or non-tidal water. Find out more…
National Vocational Beach Lifeguard Qualification (NVBLQ)
This is the core qualification for anyone seeking employment on UK beaches and ensures that the qualified lifeguard has the knowledge and skills required to operate effectively across a range of beach environments. Developed with support from the National Water Safety Forum Beach Advisory Group and the RNLI and is recognised by the RNLI as one of the main qualifications for beach lifeguarding. Find out more…
Use the RLSS course finder link below to find a course near you: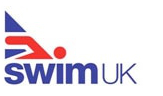 Operates one of the largest programmes of Swimming Teaching (ASA), Lifeguard (RLSS) and leisure industry related courses in the UK. The majority of the courses are based at Brighton Swimming Centre in central Brighton and our Sussex Functional Skills Centre site is to the west of the City.
Working together with Swim UK you will gain the skills and qualifications required to develop your career within the leisure industry, to take advantage of future employment opportunities.
To go straight to Swim UK's booking page click here or call: 01273 434 4002 option 2.
Frequently Asked Questions
No, although if you are a qualified RLSS lifeguard then you will have dispensation for part of the open water course
No, we understand that many of our lifeguards have other work commitments or studies to undertake also, therefore there is no minimum commitment expected of you.
Yes we will provide you with a Loan A Lifeguard T-shirt (& hoodie if necessary).
Yes we do. We will also ensure to pay more for unsociable hours worked also. This will all be discussed prior to you accepting a placement.
No, you will need to re-qualify with the RLSS to work here in the UK.
If you would like to know more about the lifeguard jobs available, please contact us.