Thank you so much for sending Josef to lifeguard at our daughter's swimming pool party. He was lovely and fun and even came up with some pool games to keep the kids entertained! Your ability to find me a lifeguard at such short notice (within 24h) was amazing – thank you so much for helping us out and also for sending us such a great lifeguard! We'll definitely use your services again and recommend you to anyone who needs a lifeguard.
Thank you ever so much for the great job you executed at our party on Saturday. Alex was brilliant and all of the kids seem to love him and had a fantastic time. Oh and not having to worry subconsciously about them was fantastic! Thanks again Loan-a-lifeguard.
Thank you for providing your services on The Almost Impossible Gameshow.  The lifeguard was always friendly and on hand despite the odd hours we were working on set. We felt safer knowing that he was around for all the pool games we were filming.  We would not hesitate to use you and your team again.
Please pass on my thanks to the 2 x lifeguards they were great. I am glad to hear that they enjoyed the experience! I know it's a bit of an unusual one living on an island.
Our event was an odd one as it required a lifeguard on a film set with many things going on at once. The lifeguard was very presentable, polite and made a real effort to socialise with the crew and make himself known to everyone. He was also prepared and alert during the water scenes to prevent anything going wrong.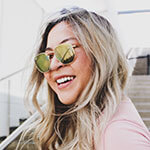 Wedding Anniversary and Birthday Party 11pm – 7am Everything went well on Friday night although somewhat challenging on our side keeping an eye on everybody! Ben was excellent. He was calm, patient and very professional when occasionally there was over boisterous behaviour. It was very reassuring to have him here throughout the party.
Jack and Ethan were both real gems! Loan a Lifeguard was exactly what our production needed whilst taking our actors and crew into the shore's of Camber Sands! The company understands the pressures of shoots with regards to time, weather and budgets, whilst at the same time ensuring the ultimate need to remain safe on location.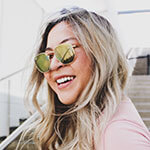 *** School Kayaking adventure in the Sea at Dorset ***   Idrissa was excellent. He kept constant watch and was alert at all times. We will certainly contact you again for next year.
Jon
Hugh Christie School Kent
Dear all,  First and foremost, a huge thank you Loan A Lifeguard Ltd.  to all of you for your efforts and support for KRUG Island last week. I know that it was logistically a very testing event and that you all put in considerable time and concentration to pull it off…   so THANK YOU!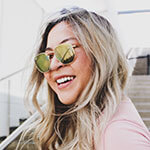 This is Mission
Krug Island
Dear LAL,   I thank you very much for your support in the last weeks. Without your lifeguards we would have had lots of problems, because we had much more guests as we estimated. It is a good idea to discuss the summer season in March next year with you. I will call you:   Thank you very much!
Stefan (Manager)Scarborough Aqua Park
Loanalifeguard provided us with a fully qualified, professional lifeguard for a commercial radio shoot involving a swimming pool. They were efficient and courteous, and I'd highly recommend them.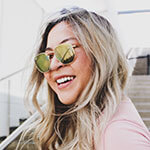 Jane McGee
Freelance Producer
If you would like to know more about the lifeguard hire services we've offer, please contact us.